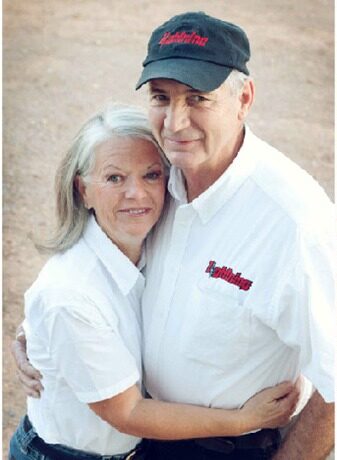 Greg and Crystal Hobbs
After 3 years of dating, this couple married in 1968. Together, they created their own house and aircraft workshop, started their businesses, and have been working building airplanes since 2004. Greg Hobbs is responsible for the major part of the aircraft buildings. He has had a private pilot's license since the 1970s, flies demos for prospective customers, and is the test pilot of new airplanes. He also inspects all aspects of aircraft building and is responsible for most parts of bodywork and painting.
Crystal Hobbs, the bravest woman in the company, has been a passenger alongside Greg on many flights and aircraft shows. She is responsible for office tasks such as calls, billings, and welcoming visitors. She is always ready for the hard handwork during the aircraft building.
During the aircraft trade shows, Greg Hobbs is always involved with new options developed, and Crystal Hobbs is always present to support Geronimo Experimental Aircraft as a whole.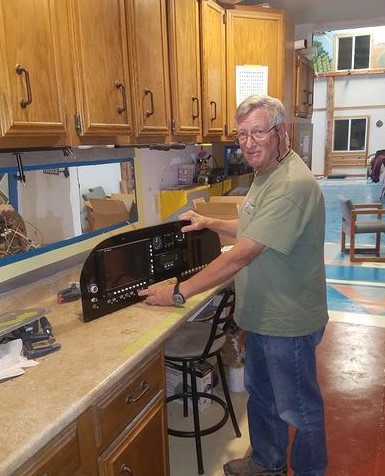 Jack Norris
AZ Aeroservices is an Arizona LLC owned by Jack Norris. Jack began his foray into the experimental realm with his first Lightning build at Geronimo Experimental (GEX) in 2015.
Jack has been a GA pilot since the 1980s and spent most of his first 1100 hours flying an M20K up until 2003 when it was STC'd to a Rocket 305. Jack spent his "normal" working career in the US Military followed by the telecommunications industry which was fueled by competition and exponential growth commencing in the 1980s. Jack has an engineering degree in industrial and systems engineering.
Greg and Jack began integrating their company efforts with Greg's US Flight Expo and then worked together at Copperstate from 2018 to 2020 to expand the exhibitor presence at the event.  Their collaboration has continued to grow with additional aircraft and avionics equipment dealerships since 2018. These include Arion Lightning (GEX), Flying Legend Tucano Replica, and the ICP Savannah. The dealership suite encompasses GRT Avionics, Dynon, MGL, and Edge Performance Rotax engines. GEX has assisted customer aircraft and avionics builds to include Garmin, Trig, Becker, PS Engineering, and Tosten.