Build Center
A new experience for you and your family.
You are welcome to visit us!
Building Size
A total of 10,000 square feet to explore aircraft buildings.
Runway Size
A total of 60 feet wide and 2,800 feet long to take off and land.
Utilities
A total of 4 guest suites to welcome you and your family.
Outside
A great environment to explore the greatness of Arizona.
Pictures of the painting process of an aircraft
Click to expand the picture
Pictures of the building process of an aircraft
Click to expand the picture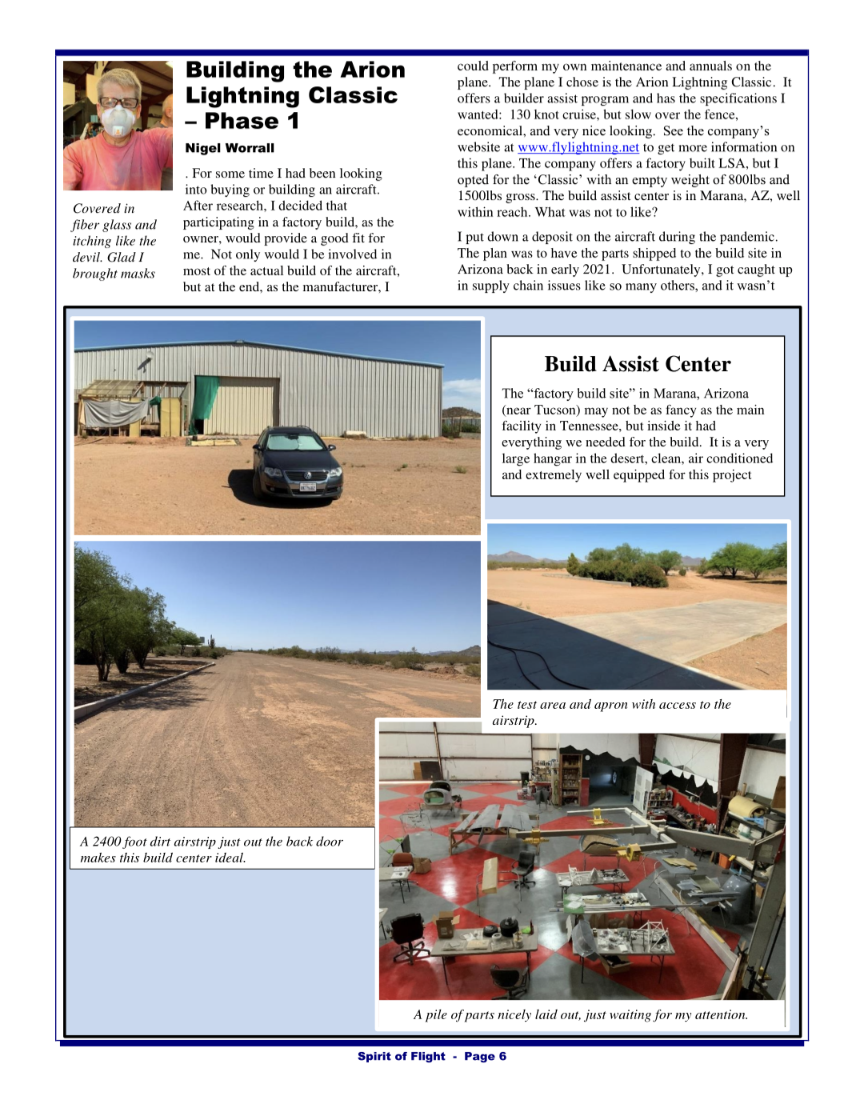 One of our amazing customers wrote a journal about his life and mentioned his experience with us. Click on the blue Spirit of Flight and then click on the main image to read his context.
Located on forty acres with a 2,880'x60′ private packed clay airstrip and surrounded by the 190,000 acres Ironwood Preserve, the Hobbs and the extended group invite you to their builder assist paradise at Geronimo Experimental Aircraft.
One step outside the building center and you will be surrounded by the peaceful beauty of the Arizona Sonora Desert. Inside the building center, you will find comfortable guest rooms that shut out the world for a most restful night sleep. Just footsteps from your room is the hanger-stop portion of the building center. In the air floats the smell of Crystal's home-baked muffins or cookies. The hanger doors may be opened to let in the fresh dessert air and a beautiful landscape worthy of an artist's brush.
We live to design, build, and paint airplanes, and we invite you to come and join us and see your dreamed aircraft come true.

Addresses
18750 W. Avra Road, Marana,
Arizona 85653